By connecting to the real world of students' lives, authentic learning enables students to become lifelong learners who contribute to society and the wider world as active and discerning citizens. Authentic learning is central to our work as Catholic educators because it promotes the continual growth and wellbeing of the whole person — spiritually, intellectually, emotionally, socially and physically.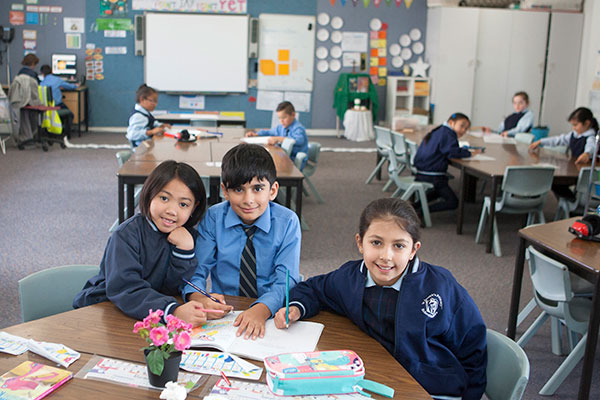 St Joseph's Catholic Primary School Belmore is a highly multicultural community because of this we have a strong focus on Literacy and Numeracy. To cater for individual learning needs, teachers differentiate through the use of learning intentions and success criteria. Teachers screen, test and track progress to ensure children receive the support they need.
Information Communications Technology has a high profile at St Joseph's. The school regularly updates technology in the form of laptops for all children and 75″ screens in every classroom.
Teachers challenge and support their students in their personal learning journey, in an environment where high, but realistic expectations, are communicated and maintained.