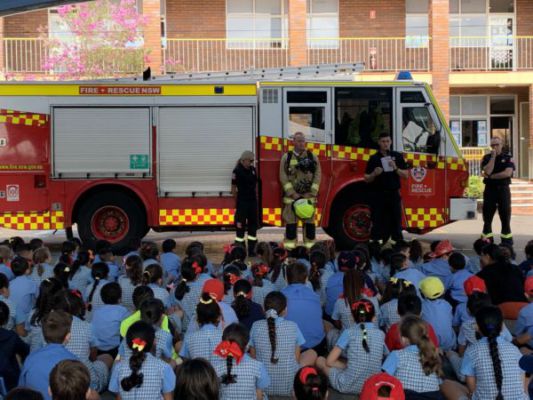 Our enthusiastic SRC organised a very bright and successful fundraising day on Thursday 27 February for the St Vincent de Paul Bushfire Appeal. Students, teachers and parents came to school wearing accessories in either red, yellow or orange.The morning started with a visit from a shiny red firetruck and four brave firefighters from Campsie Fire Station. They explained the special gear and equipment they use when attending to emergencies and bushfires. Question and answer time was very informative and we picked up a few safety tips.
"I thought it was really cool how the firemen showed up and taught us what to do and how to react to a fire. I learnt that if there is a house fire you can call 000 they can help you."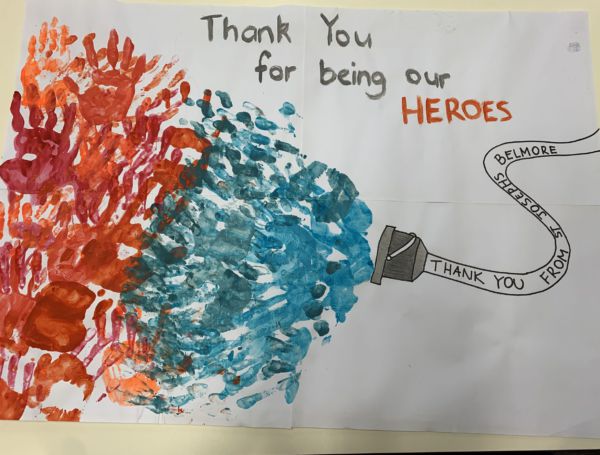 "I noticed that the firetruck had a lot of equipment in the spaces, more than I thought. My favourite part was when they told us about when they went to the bushfires and saved houses."
"I liked learning about what firefighters do."
"My favourite part was hearing the siren because it sounded cool!"
Each class presented beautiful thank you cards to the firefighters and then had their photos taken in front of the fire engine.
Special thanks to our SRC and Campsie Fire Station for helping us raise so much money for a great cause.